The Herbal Academy is a great place to take an herbal course. Let's learn about the Herbarium first. We will take a deep look into what exactly the Herbarium is. Then, we will learn about all the other courses the The Herbal Academy offers.
Affiliate links ahead! I am very happy to be working with Herbal Academy of New England. I got to have a pass to check out the Herbarium for free in exchange for an honest review. See my full disclaimer.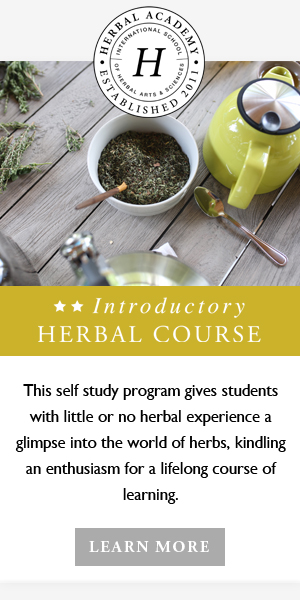 What is an Herbarium?
An herbarium is where herbs are dried and stored to look and learn about them. Like a museum for herbs!
There is an Herbarium online. They have bright colorful photos, along with a library of articles, podcasts, videos, tutorials, charts, graphs, monographs and more. They also add to the collection monthly! We all have heard about herbal remedies, it is time we start learning more about plants so that we can better understand how to make our own!
Monographs
Lets talk about the monographs first. This was probably one of my favorite areas of the website! A monograph is a single writing on one particular subject.
Basically, if you want to learn about turmeric for example, you could do that by looking at the monograph they have on turmeric! Using very descriptive words and more beautiful photos it teaches us how it tastes, the uses, dosage, safety, geographic information, edible parts of the plant, and harvesting guideline.
I am having a blast and learning so much especially from the monographs, but lets take a deeper look into the other things that are offered on this website.
In the library with the charts and more…
Next, is the Library! Shh, I know you are excited but be quiet! Heheha…
In the library, you will find articles, videos, printouts, and downloadable materials!
One of the downloads is a Food and Spice Paring Guide. I was taught to use my nose when cooking. I know the taste I want and I would use my nose to get that taste! It does work pretty good to do it that way, although it has it limitations. I love this paring guide because it opens my mind up to more possibilities. Sure my nose rarely ever steers me wrong, but reading this chart gives me some really great ideas like using tarragon with some of the suggested pairs. I can't even tell you that last time I have used tarragon. It would be really cool to introduce some new flavors to our meals.
Go here to check out all the awesome stuff they have for you! Through my affiliate link…
There is also a quick reference guide which you can keep in your kitchen to reference while cooking or maybe when you are doing your meal planning.!
Ebooks
EBooks ~ all members of the Herbarium get eBooks for free. While I am writing this post, they have a Cooking with the Seasons-Fall Edition E-Book available for free download!
Members also get 10% off all online programs and local workshops!
So far this library is a library of wealth! There are many articles, and videos to go look at and study! I can't wait to delve deeper into this website using my annual membership I just purchased!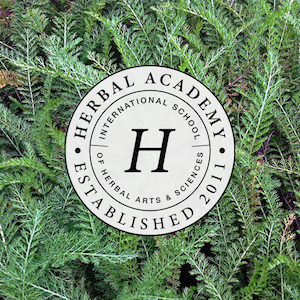 A year long membership is $45.00. It is a great investment in the education of herbalism!
Check out the website here:
Summary of awesomeness found within the Herbarium website…
Bright colorful photos
Downloadable material
Graphs and charts
Free eBooks
10% off online programs and local workshops
Awesome forums where you can chat, ask questions and answer them
Fun polls to join in
Videos and Podcasts
Monographs
updated monthly
Want to give a gift card to someone special?
Intermediate Herbal Course Gift Certificate
Want to take your herbal knowledge to the next level? Check out the other herbal courses.
Check out the other courses that Herbal Academy of NE has:

Want to give a gift card to someone special?
Intermediate Herbal Course Gift Certificate
Affiliate links are included in this post. Please see disclaimer.
No matter where you are at in your herbal studies, the Herbal Academy has a training program for you!
The Introductory Herbal Course is a good place to start if you are new to herbal medicine. It's a beginner's course filled with easy training guides, recipes, downloadable flipping books and charts to get you well on your way to becoming an herbalist. The course begins with the basics of medicine making and wildcrafting, anatomy, introduces you to many many plants, covers common discomforts for adults and children, and discusses the overarching holistic approach of herbalism.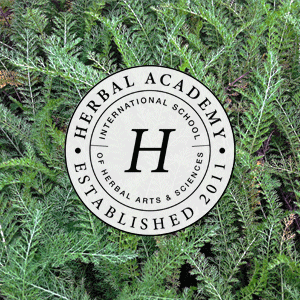 The Intermediate Herbal Course begins with an introductory unit as a review, and then quickly advances into more complex topics. The program dives in deeper, working through each body system and discussing the herbs; their actions and energetics; their safety and side effects; in-depth coverage of anatomy and physiology; and guidance for herbal formulation.
The Entrepreneur Herbal Course is geared towards herbalists who have already studied at the beginner and intermediate levels, who want to make and sell their own herbal products. Lessons on sourcing herbs, Good Manufacturing Practices, labeling requirements, writing a business plan, and creating a brand are some of the many lessons included in this fast track program!
The Advanced Herbal Course is an in-depth program geared towards students interested in becoming clinical herbalists. This program picks up on the body systems not fully covered in the Intermediate Course, and covers more complex topics including herbal wisdom traditions, health and wellness of men, women, and elderly, assessment and herbal therapeutics, and steps to becoming a clinical herbalist; as well as regulatory and legal obstacles facing professional herbalists and herbal products businesses.
Whether you are just getting started in herbalism or have been exploring this natural path for some time, you might realize that there are several directions to take as an herbalist! Perhaps you are interested in opening up an herb shop or selling your own natural body care products. Maybe your passion is for people, and therefore your desire is to become a community herbalist. Or maybe you wish to study herbalism to benefit your own family's health and wellbeing.
Follow your calling, and match up your personal or career goals with the Herbal Academy's unique Herbalist Paths. These discounted training packages are designed to help guide you in your journey and your educational needs! Infuse your life with your herbal education when choosing the Family Herbalist Path, prepare for a business start-up in the Entrepreneur Herbalist Path, or learn how to work with clients professionally through the Clinical Herbalist Path.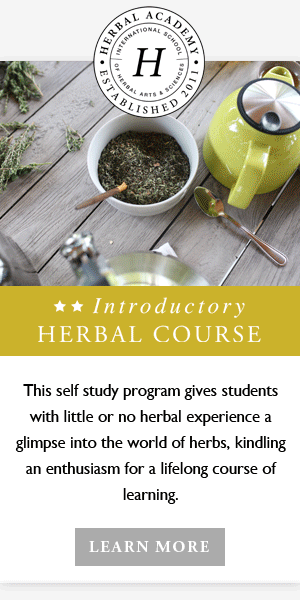 All Herbalist Paths are offered at a discount and with a payment plan option! Learn more about the Herbal Academy's programs and paths here.
Affiliate links are included in this post. Please see disclaimer.
The Herbal Academy is an international school of herbal arts and sciences, offering high quality, affordable herbal studies programs for students online at the beginner, intermediate, and advanced levels. The Academy celebrates the community-centered spirit of herbalism by collaborating with a wide diversity of herbalists and medical professionals to create an herbal school that presents many herbal traditions and points of view.
Course educators including leading herbalists such as Steven Foster of the Peterson Field Guide to Medicinal Plants and Herbs, Matthew Wood of The Earthwise Herbal: A Complete Guide to Old World Medicinal Plants, American Herbalist Guild President Bevin Clare, and Anne McIntyre, who has written several books including The Complete Herbal Tutor and The Complete Woman's Herbal. Other notable contributors include Pamela Spence, Steve Kippax, Emily Ruff, Katheryn Langelier, and dozens of other medical professionals, clinical herbalists, and family herbalists. 
Explore the Herbal Academy's online herbalist training programs on their website, as well as their dedicated Herbalist Paths, designed to suit your path and your educational needs – from family to entrepreneurial to clinical herbalist career paths!
Let Me Know What You Think
I would love to know what you think, Please leave me a comment or a question below… Thank you for visiting. 🙂
Related Posts