This kid favorite food is packed full of veggies! Shhhh! Don't tell the kids! This mock spaghetti O's recipe is easy to make your own canned favorites at home! Today I will let you in on how to make Homemade Mock Spaghetti O's. This recipe is freezable! Yes you can have the ease of having something already made for lunch and all you have to do is reheat it! Cool huh?
Mock Spaghetti O's Recipe:
Affiliate links ahead! See disclaimer. Cook/prepare/care for food properly!
Ingredients:
1 medium onion, chopped
1 1/2 cups diced tomatoes, or one can of 28 ounce diced tomatoes
3 carrots, chopped
1 celery, chopped
1 pinch of Rosemary
1 -2 tsp garlic salt
1 1/2 cup Anelletti pasta, this is the O's pasta. I found it on the pasta aisle!
salt and pepper to taste
Directions:
Cook pasta. Follow directions on package.
Chops carrots and celery.
While you are cooking the pasta, gather the rest ingredients in another pan
Bring them to a boil, then simmer for about 10 minutes.
Once the veggies are soft, place them in a blender and blend them well.
Add mixture back to pan, and put in the pasta and mix all together.
You can add cheese if you like.
Eat while it is hot, or you can use a Foodsaver to keep the food in the freezer! This Foodsaver is such a great product for busy families. It is quick and easy to use!
 Giveaway is now closed sorry 🙁
This week we have a giveaway going on for a Foodsaver. I wish you luck. Go enter now!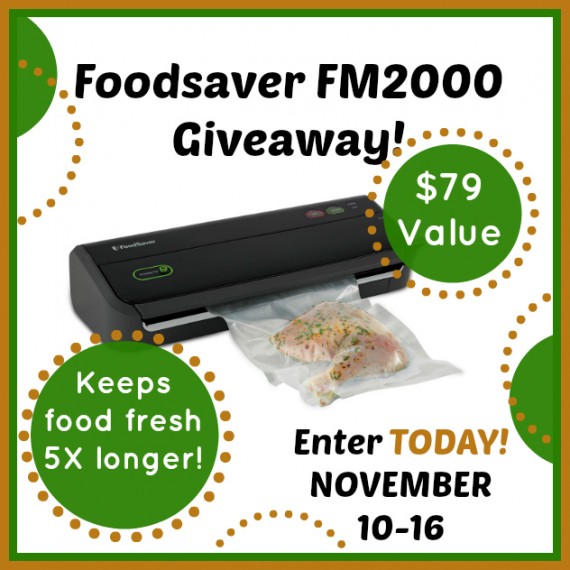 The giveaway is now closed. Congratulations on the winner of the giveaway. If you did not win, you can watch my Facebook or Twitter account for the next giveaway!
Photo Attribution Photo license
Let Me Know What You Think
I would love to know what you think, Please leave me a comment or a question below… Thank you for visiting. 🙂
Related Posts